Being an affiliate is something that is near and dear to my heart. My name is Kyle and I supposed you could call me a seasoned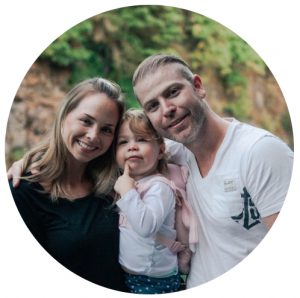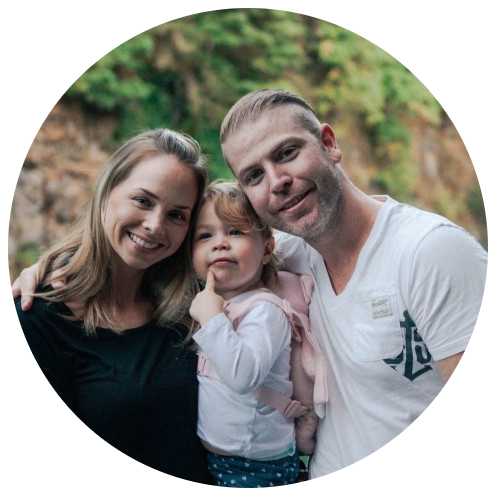 affiliate marketer. I love everything about the affiliate world (well, almost) and I have been ingrained in the affiliate marketing industry since 2002 when I got my start online.
I am not your typical rags-to-riches story, those are just annoying and you can head to any "make money fast" site online if you want to read that. Instead, I am going to explain exactly how I got acquainted with the affiliate world and what my path to success looked like online.
A Little Back Story
Growing up I was always a big dreamer… I knew I wanted to be great at something, I just wasn't sure what. My first goal was to be a baseball player, my hero was Rickey Henderson of the Oakland Athletics. He was fast, he as a great player, and to this day he holds the stolen base record. My problem, I wasn't fast, and I wasn't tall enough. Game plan destroyed.
Move forward 12 years later, when I was in school for computer science. I wasn't all that interested in becoming a coder for the rest of my life, but I was very much interested in the business application of computers which was why I went to college for Computer Science.
It was while I was in school during a lab that I discovered affiliate marketing from a fellow student. He was making decent money with it already and was very cryptic about how it worked, but they showed me their revenue stats and I was blown away that they were actually making money on the internet.
I Saw Others Succeeding, I Got to Work
I saw the light, so to speak. I knew very well that if others could make money online, I could absolutely make money online as well. I just had to get a grasp of the concept of affiliate marketing and how it worked. I also needed to figure out how to get traffic.
My First 30 Days Online
My first 30 days online were a real eye-opener. Back in 2002 when I started out, I surely didn't have access to advanced website platforms like SiteRubix @ Wealthy Affiliate, where you can create beautiful looking websites in a few clicks.
It took me over a month to fumble through building my website from code, literally. It ended up looking like a dog's breakfast as well, something that I was proud of at the time, but looking back my first work was horrendously ugly.
So my first month online, I built a website…something that you will be able to do in minutes today.
The 3 Month Mark
The 3-month mark, I made my first sale online. I was very careful when getting rolling, the reason being is that I didn't understand things like search engine optimization, I started within the PPC world with a budget of less than $5 per day.
Before I started my campaigns though, I needed to do market research, find affiliate programs, and learn how to properly construct ad groups. To show my old age (currently 35), when I started Yahoo was the most popular pay per click (PPC) network and I slowly learned the PPC game.
I made a few more sales in my 3rd month.
The 6 Month Mark
This is when things really started to get interested. I learned that once you have a "formula for success down" to increase your level of success it is just a matter of doing more of the same thing. In other words, SCALING your business.
By month 6 I was making consistent sales daily, my ad budget continued to climb as I continue to reinvest my money into my business which allowed it to scale. I was starting to near the $10,000 per month mark around month 6, with a great deal of these costs going towards advertising.
The One-Year Mark
I graduated from school, I got a job. That is what "œconventional wisdom" said was the proper way to go about your life. So that is exactly what I did, I followed convention and I got a job that I didn't love working as a webmaster/designer for a telecommunications' company.
I actually didn't mind the work, but I didn't love the environment. If you work in a normal job, you can probably appreciate that most people don't want to be there and it can really drag you down.
Things were going really well on the affiliate marketing business front though, to the point where I was able to quit my job a few months later and become a full time affiliate marketer. It felt incredible, it felt a bit risky, but I was at the point where I was earning much more within the affiliate marketing space than I was within my $57,000 per year job.
I can tell you though, that underlying risk and pressure when you take a chance can actually serve your business well. It can be a true motivator and I know firsthand that this has contributed to a great deal of my personal growth (and business growth) over the years.
Then in 2005, Something Happened.
2005. The inception of WealthyAffiliate.com took place.
This was a pet project and something that I wanted to do for a long time, I knew firsthand that I could teach others how to build a successful business online, just as I had. I joined forces with Carson, whom was also a successful affiliate marketer and I went to school with to create something that was truly unique at a time, a platform for affiliate marketers to learn the PROPER way.
It all started with one member. It was initially more of a "keyword list" website where we offered people a place in which they could list of high quality PPC keywords, along with potential ad groups. It was a huge success, people loved the service and we charged folks $359.88 per year and people absolutely loved the Wealthy Affiliate service.
12 years later, Wealthy Affiliate has evolved into the ONLY place internet entrepreneurs and affiliate marketers will ever need to go if they are looking create, grow or manage their businesses online. But it has been a lot of work.
The 15 Year Mark
Here I stand, 15 later being full time online. Most businesses don't make it past 1 years, many more don't make it past 5, and a very tiny percentage are thriving past 10. Why me?
I think my biggest quality and it is one that you should instill in yourself if you are struggling to achieve success online is to PUSH through the struggle. Keep at it.
A very small percentage of people out there are willing to push forward and push harder when times are tough. Why? Because QUITTING is the absolute easiest and most efficient thing you can do to remove yourself from any struggle. Don't quit, don't give up, and you will be WAY further ahead of 80% of people out there and also well on your way to creating a very successful affiliate marketing business online.
Trust me. I am not smarter than you, I just believe I work harder when it becomes hard to work!
My Mission With RealDealAffiliate.com
Like the name, I want to bring a whole lot of reality to the affiliate marketing world. There is a lot of outdated and false information out there and there are a lot of "expectations" that people have without truly understand what is involved in affiliate marketing.
I am going to shine the light on the affiliate world and provide you with a full spectrum of current, insightful and sometimes opinionated content that is based on my over 15 years experience within this space.
This includes everything from traffic generation methods, website development and design, affiliate marketing related product and service reviews, as well as straight up opinions that I feel need to get heard.
I am speaking on behalf of an industry and a base of affiliates that often times doesnt have a voice, but also speaking on behalf of merchants and affiliate programs that truly need that extra push to extend their reach within this incredible world we have come to know as affiliate marketing.
Join the journey with me. Follow me. Ask me for help. Offer your own opinions. Thanks for stopping by Affiliate Reality and listening to my story. Your story can be just as incredible and exciting with a little hard work and dedication.
Let's make the affiliate magic happen,
Kyle
RealDealAffiliate.com
Please follow and like us: